Ingredients:
500 g. dry pasta
50 g. ricotta
100 g. prosciutto crudo
3 spoons milk
Salt and pepper to taste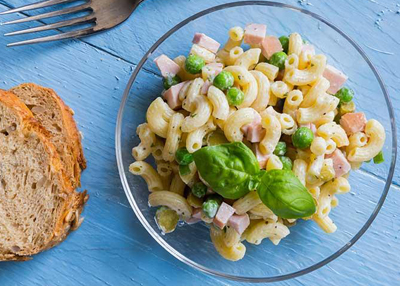 Preparations:
Finely dice the proscuitto.
While the pasta is cooking, mix the ricotta with the milk, to a creamy consistency.
Salt and pepper the ricotta cream, add the prosciutto.
Drain the pasta (cooked "al dente") and pour into the pan.
Add the ricotta and cook over a low flame for a couple of minutes, mixing the ingredients well.
Serve immediately.